The University of Liverpool is a member of The Russell Group of 24 UK research-led universities and is ranked in the top 1% of higher education institutions worldwide. The University provides one of the largest concentrations of health and life science expertise in the UK. The Faculty of Health & Life Science is the enabling organisation responsible for the thousands of experts involved in research and teaching. The Institute of Psychology, Health and Society undertakes innovative, cross-cutting research that creates new insights into 'health and well-being', their determinants and how they can be improved – in individuals, communities and populations around the world. The institute's projects are at the forefront of academic excellence, addressing psychological and physical health challenges on an international scale.Research is undertaken across Asia, North America, South America and Europe, making a difference to the lives of diverse populations.The impact of our work is far-reaching, from reducing incidents of respiratory disease in Guatemalan children, to treating postnatal depression in mothers in Pakistan in order to decrease cases of infant mortality.
Website: https://www.liverpool.ac.uk/
Work Package Participating in: WP1, WP2,  WP3, WP4, WP5, WP6 and WP7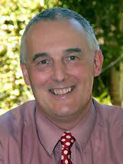 Christopher Dowrick BA MSC MD FRCGP
Professor of Primary Medical Care
Professor Christopher Dowrick MD FRCGP is Professor of Primary Medical Care in the University of Liverpool and a general practitioner in Aintree Park Group Practice. He is Board Advisor for Mersey Care NHS Trust, Senior Investigator Emeritus for the National Institute for Health Research in England, and Professorial Research Fellow in the University of Melbourne in Australia. He is a member of the World Organisation of Family Doctors' working party on mental health, and a technical expert for the World Health Organisation's mhGAP programme. His research portfolio covers common mental health problems in primary care, with a focus on depression and medically unexplained symptoms. He has over 200 research publications and his books include Beyond Depression (OUP, 2009). He critiques contemporary emphases on unitary diagnostic categories and medically-oriented interventions, and highlights the need for socially-oriented perspectives. He is currently investigating equity of access for people from marginalised communities.

Dr Nadja van Ginneken BSc MBChB MRCGP MPH PhD
Dr Nadja van Ginneken is a clinical GP lecturer at the University of Liverpool and a general practitioner at Brownlow Health GP practice. She is a member of the World Organisation for Family Doctors and has also volunteered for helping with medico-legal reports for asylum seekers with a history of torture. Her research interests lie in community health and community mental health in particular, both with the UK and globally. Her PhD examined the roles of these non-specialists in delivering mental health care in low resource settings in India. Previous research interests have included human resources and health and projects on community health workers in South Africa and Senegal. She has recently turned her attention towards mental health service delivery in the UK and Europe and is working on 1/ primary care-based interventions for children and adolescents with mental health problems who may not meet the criteria for referral to secondary or tertiary services;
2/ the status and value of immigrant doctors and 3/ refugee health.