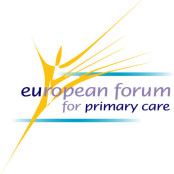 The European Forum for Primary Care was initiated in early 2005 by a group of interested parties from several countries. The aim of the Forum is to improve the health of the population by promoting strong Primary Care. This is done by advocating for Primary Care, by generating data and evidence on Primary Care and by exchanging information between its members. The Forum seeks to expand its membership and thereby to become a leading force for strengthening Primary Care in Europe.
The majority of health complaints of the people are dealt with through self-care and primary care, delivered in the local community. Addressing the needs of individuals in the context of their families and communities is one of the key features of primary care. In home care for the ageing population in intercultural care in underserved areas, primary care contributes to the development of social coherence. Therefore, family physicians operate in the framework of the local primary health care team, utilizing a multidisciplinary approach. A patient-centered responsiveness, with special attention to the most vulnerable groups in society is another key feature of primary care. It requires unrestricted access of patients to primary care services. A third key-feature is the navigation function: related to the undifferentiated scala of complaints that are presented at the primary care level and to the fact that specialist care offers fragmented services, the primary care practitioners help patients to navigate through the health care system. In a number of European countries the gatekeeping role of general practitioners makes them responsible for adequate referral and guidance of patients, under the right and safe conditions.  By promoting strong PC the population's health can be improved. Strong PC does not emerge spontaneously. It requires appropriate conditions at the health care system level and in actual practice to make PC providers able and willing to take responsibility for the health of the population under their care. Everywhere in Europe the process of strengthening PC is ongoing. There is a strong need to collect and share information about what structures and strategies matter. The Forum supports PHC services at local or regional level, influences (health) policies at national and international level (EU, WHO) and supports research.
Website: http://www.euprimarycare.org
Work Package: WP7 Monitoring and Evaluation (Work Package Leader)
Participating: WP1, WP2, WP3, WP4 and WP7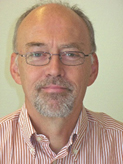 Pim de Graaf, MD, MPH Executive Committee
Monitoring and evaluation of the EUR-HUMAN project 
Pim de Graaf trained as a General Practitioner in the Netherlands and worked in rural hospitals in Mozambique and Rwanda. He spent many years with Médecins sans Frontières,  in different management positions and in the Board of Directors. In between, during a seven year spell as director of the International Centre of the NIZW in the Netherlands, he linked Dutch and international health and welfare sectors and co-founded the European Forum for Primary Care of which he was a Board member for nine years. Currently, living in the Netherlands, he is working as an international consultant in the health and social sectors, with emphasis on primary care. Besides teaching, he supports health programming in the form of monitoring and evaluations for various organisations, mainly in Asia and Africa, and he assists European countries in developing National Action Plans against Anti-Microbial Resistance, on behalf of WHO.
Sanne Snoeijs, MSc
Monitoring and evaluation of the EUR-HUMAN project


Coordinator at the European Forum for Primary Care
Mrs Sanne Snoeijs (Dutch National) has a background in medical laboratory research, after which she received a master degree in international public health. During her education she has executed international health related projects in Kenia and Vietnam. Her former position was as a researcher at the international department of the Netherlands institute for health services research (NIVEL). Here she was involved in several projects related to the field of primary care. As part of a WHO collaboration, she was involved in the evaluation of primary care in several countries such as Moldova and Slovakia. By applying the Primary Care Evaluation Tool, the structure and status of primary care and existing policies were evaluated and extensive fieldwork was done in close cooperation with all stakeholders (policy makers, primary care providers, patients and insurers). Her current position as coordinator at the European Forum for Primary Care includes involvement in several projects as dissemination partner, involvement in writing of position papers and organization of conferences, workshops and study visits.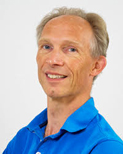 Mr Diederik Aarendonk
Mr Diederik Aarendonk (Dutch national) is a senior expert in public health programmes in transitional economies. He has a nursing background and received a master degree in international public health. Mr Aarendonk has extensive experience in managing public health reform programmes in Central & Eastern European countries. His former position was Public Health expert at the Netherlands School of Public & Occupational Health being involved in several EU funded projects, including projects about Communicable Diseases, Mental Health, Primary Care, Public Health Management and Environmental Medicine. His present position is coordinator of the European Forum for Primary Care. From this position he is responsible for all the activities the Forum develops, including the preparation of Position Papers, organization of conferences, workshops and other meetings, communication with members, financial management, etc. Since October 2012 he is also an academic consultant at the department of family medicine and primary health care at the Ghent University as an advisor in relation to research and practice within the Primary Care domain.