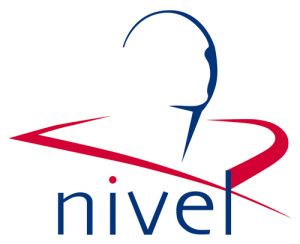 Netherlands Institute for Health Services Research
NIVEL (The Netherlands Institute for Health Services Research; www.nivel.eu) is the national institute for health services research in the Netherlands. It is an independent organisation. Its domain is applied and applicable health services research. NIVEL has a dual mission: scientific and societal. Increasingly, NIVEL has an international orientation. NIVEL's core business is health services research. Health services research is the multidisciplinary field of scientific investigation that examines how social factors, financing systems, organisational structures and processes, health technologies, and personal behaviours affect access to health care, the quality and costs of health care, and ultimately our health and well-being. At the end of 2014, 200 people were employed of whom 118 were researchers. The formal structure of NIVEL is a (not-for-profit) foundation. Its annual turnover is some 15 million euros of which almost 5 million euros consists of direct funding (based on a 4-year covenant) by the Dutch Ministry of Health, Welfare and Sport (MoH). NIVEL has a full ISO-9001 accreditation. As a Collaborating Centre of the WHO (World Health Organisation), NIVEL studies developments in (primary) health care elsewhere in Europe. NIVEL is the only institute in the European region of WHO that is active in primary health care research.
Website: www.nivel.eu
Work Package Leader:  WP3
Work Package Participating in: WP1, WP2, WP4, WP5, WP6 and WP7

Professor DH de Bakker, PhD
Professor DH de Bakker, PhD is a senior researcher at the Netherlands institute for Health Services Research (NIVEL) where he leads one of the research departments and is a member of the management team. He is professor Structure and Organization of Primary Care at the scientific centre for care and welfare (TRANZO), Tilburg University in the Netherlands. He led many projects and published in the fields of general practice care, integrated care, pharmaceutical care, medical informatics and care by allied health professions. He is also an expert in the development of registration networks in primary care. Specifically in the field of care for refugees he led research projects regarding medical care for asylum seekers in the Netherlands. He obtained grants from multiple organizations. He (co-)authored 95 international scientific publications and about 200 national publications. He (co)-supervised 9 successfully defended PhD theses. He is (non-executive) member of the governing board of two regional primary care organisations. He holds a doctorate in geography at the Utrecht University.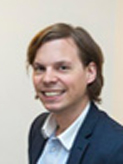 Michel Dückers PhD
Optimal psychosocial care and support for communities and those affected by shocking events. That's the goal – to achieve this, we must know what the essence of good care is and which approaches work. At Impact, we translate lessons from science, policy and practice into knowledge and advice products which can be beneficial to the working context of care and service providers.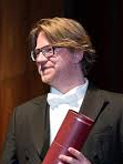 Derek de Beurs PhD
Research line in primary care and mental health
Tim Schoenmakers PhD
Marieke van Veldhuizen MA MSc
Renate Verkaik PhD